ICPC 2018 Registration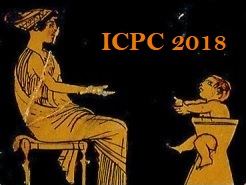 ICPC 2018

The ICPC 2018 registration fees are: 150 euro (student), 150 euro (retiree), 250 euro (regular).
Registration fees include conference materials, breaks/lunch, the welcome reception with entertainment, and the afternoon excursion with the conference banquet. The full-day excursion on June 21st (see social events) is optional at the additional fee of 50 euro.
The registration form will be available here in February.